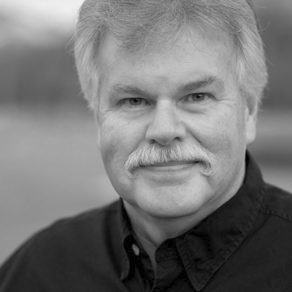 Moose Peterson
Nikon Ambassador
Moose is a Nikon Ambassador USA, Lexar Elite Photographer, recipient of the John Muir Conservation Award, Research Associate with the Endangered Species Recovery Program, just to name a few. He's part of Epson's Finish Strong ad campaign. Moose is creative producer/photographer of his acclaimed film: Warbirds and The Men Who Flew Them. He is published in over 143 magazines worldwide, author of 28 books including his latest, Photographic FUNdamentals, Taking Flight and best seller Captured. A highly respected lector and instructor, he speaks across the country to thousands of photographers every year.
Read more
Scott Robert Lim
Sony Professional
Scott Robert Lim is an international award winning, master photographer and certified educator with over 70 international major awards to his name including; 2009 Kodak Award and named one of 50 most influential wedding industry leaders- CosmoBride and 2014 Top 10 Most Influential in the Industry by Shutter Magazine. He is an author, inventor, mentor and life coach to hundreds of photographers worldwide. Scott's images have been published
in international books and magazines viewed by millions. He is popular international speaker with an upbeat, charismatic and inspirational style.
Read more
Don Hamilton Jr.
Bedford Camera & Video
Don is an award winning, internationally recognized photographer. He is a native Floridian living in Boca Raton and is an avid wildlife and nature photographer. A passion to share nature's many delights and to promote conservation is the driving force that propels him to pursue excellence in photography. He specializes in leading custom Workshops/Tours to Costa Rica, Ecuador, Canada, Africa, and within the United States. Mr. "Get The Shot" Hamilton is best known for his natural ability to deliver high energy interactive photography presentations and workshops!
Read more
Miguel is a New York commercial wedding and portrait photographer who's been involved in the industry for over 15 years. He is a Tamron Professional, as well as a contributor to RangeFinder Magazine and SLR Lounge. With over 17 years of experience in the photography industry Miguel is passionate about helping photographers achieve breakthroughs and reach new heights in their work.
Read more
Ryan joined the Sigma Technical Representative team in 2012 and can be found frequently throughout the United States at industry events and trade shows. He is a professional photographer in the Kansas City area and recently served as president of the Missouri Professional Photographers Association. In addition to his Bachelor of Science degree in Photography, Ryan also holds the professional certifications of Master Photographer, Master Artist, and Photographic Craftsmen.
Read more
Steven Foster
For forty-three years, Steven Foster, has photographed and researched botanicals on six continents from the Amazon rainforest to the highlands of Vietnam. He is author and photographer of 18 books, most recently the 2014 third edition of the Peterson Field Guide to Medicinal Plants and Herbs: Eastern and Central North America (with James A. Duke; Houghton Mifflin Harcourt) , plus National Geographic's Complete Guide to Medicinal Herbs (2010), and A Desk Reference to Nature's Medicine (2006, with Rebecca Johnson), awarded a 2007 New York Public Library "Best of Reference". He has thousands of published photos to his credit and has conducted botanical photo workshops throughout the US, as well as Belize, Costa Rica, Montenegro, Peru, the UK and elsewhere.
Read more
Brandon is the Marketing Director at F.J. Westcott, focusing on educating photographers who are new to the industry, or new to the world of lighting. Prior to joining Westcott, he taught photography for five years in higher education, and worked as a freelance photographer at Bowling Green State University in Ohio.
Brian is an art/fashion photographer based in Joplin, Missouri. Formally trained as an oil painter, is self-educated in both photography and digital manipulation. By
combining the classic elements of design with the digital technologies of today, he strives to create visually striking imagery with the help of his talented wife Dena
who provides Hair Styling and Makeup application. His images can be published at Digital Photo Pro, Cliche' Magazine, Sessions Magazine, AfterCapture Magazine, Cut & Dry, Conceptual Magazine among many others. Brian lectures on a National level as a speaker for PPA State events, Imaging USA 2013, Canadian Imaging 2012, After Dark Workshops, Sandy Puc' Tours and Inferno workshops and appeared on the PhotoVision series.
Read more
Mike Martin
Mike has a passion for the American Bald Eagle that has been a key focal point of his work for the past decade. In November of 2016, he spent a week on the Chilkat River in Alaska photographing bald eagles as part of a book project he is currently co-authoring about the life of bald eagles to be published in 2018. His images have appeared in many magazines including Arkansas Life, Our Ozarks and Wildlife Magazine. A number of Mike's photos have also have been published by Cornell University's award winning website, "All About Birds." He is regular speaker at State Parks, museums, schools, and photography associations.
Read more
Pamela Stukenborg
Pamela Stukenborg is a well known photographer from Tulsa, Oklahoma. In addition to her technical expertise Pamela is known for providing a relaxed, fun and professional atmosphere that will put her clients at ease so as to capture a confident/approachable image.
Read more
Greg Disch
Greg is from Fort Smith, Arkansas. He specializes in nature, scenic, wildlife, and other outdoor subjects for sale as prints, or rights managed stock photos.  Greg offers both classroom instruction and in the field hands-on photographic workshops.  Greg has won numerous photographic awards and competitions. His work has been exhibited in art galleries, published in books, magazines, calendars, and used on many websites.
Read more
William Rainey
A nature photographer, an explorer, an adventurer, a mountain climber, and ultimately the consummate outdoors-man. Rainey's work can be found on display at Chopping Block Steakhouse in Mena, Rainey Day Resort B and B the Talihina Visitor Center in Oklahoma as well as in private collections. His images have been published in Backpackers Magazine, Arkansas Life, Eat and Explore Arkansas, as well as many brochures, and on phonebook covers.
Read more
Charles Peek
in 2016 Charles traveled over 30,000 miles across the country chasing weather. While mainly in search of the severe storms that contain tornadoes he also chases lightning, flooding, winter storms and any form of weather that may impact the lives of people. His work is used by national media such as The Weather Channel and Good Morning America, as well as major networks including ABC, CBS, FOX and NBC.
Read more
Jason Vinson
Jason along with his wife own Vinson Images. In 2016 they where voted best of the best in Arkansas and were also named one of the top 100 wedding photographers in North America. They are known for bringing something different and creative to their photography.
Muriel AndersonSpychala
Muriel is a self-educated, experienced underwater photographer. She is a teacher of underwater photography, giving workshops and contributing to internationally published airline and travel magazines. A member of the Ocean Artists Society, her patience and persistence for underwater photography across the globe helps educate to respect, protect and conserve fragile underwater ecosystems.
Read more
Neal Holland
Neal in an instructor at John Brown University, and holds a M.F.A. in digital cinema from National University. At JBU he has been a champion of non-traditional programs and study-abroad partnerships. His work with the start-up Fields and Frames promotes that desire and helps photography students get international experience while encouraging the responsibility for Christians to engage with social justice issues.
Kyle Agee
Kyle began teaching at John Brown University in 2011. While his main medium is photography, he has worked as a graphic designer, photojournalist, television editor, and offset printer to name a few. Kyle's work has centered on exploring and documenting architectural decay. This exploration has encompassed traditional black and white photography, wet plate collodion, digital photography, and alternative process printing techniques.
Luke Braswell
Bedford Camera & Video
Luke is the Director of Bedford School of Imaging as well as a commercial and editorial photographer, specializing in automotive photography, portraits and studio photography. He graduating from Oklahoma State University Institute of Technology with a degree in photographic technologies. Luke's passion is light, knowing what it does to create dynamic looking imagery across all platforms.
Bruce Lewis
Bedford Camera & Video
Bruce Lewis is a photographer and photography instructor with over 15 years experience. Based in North West Arkansas, Bruce specializes in wedding, portrait and commercial photography. Bruce began studying photography during college, and has retained his love for street photography and black and white film.
Dan Snow
Dan received his Master of Fine Arts in photography from Louisiana Tech University. His work is shown in exhibitions nationally and published internationally. Snow's work is in private collections and is in part of the permanent collection of the state of Arkansas.
Snow is an adjunct professor at Northwest Arkansas Community College and is a working photographer in the southern United States.
Sharon Prislipsky
Sharon is a photographer in Hot Springs Village, AR, and Assistant Managing Editor for the Photographic Society of America journal. She and her husband, who is also a photographer, travel extensively throughout the nation photographing the natural world, the lines, shapes, colors and textures that make our environment beautiful. Her photography is aimed at recreating each scene or the subject in a way that communicates her vision, so that viewers will find beauty in her work and begin to see the world differently because of it.
Dave Muller
Dave is an accomplished nature photographer whose pictures have been honored in local, state, and regional competitions. He taught at the Oxley Nature Center in Tulsa, and is a regularly featured presenter at photographic associations and events in the Mid-America region. Fluent in Icelandic, Dave leads photographic tours to the land of fire and ice. He will be heading to Iceland the week after MAPSym, and is slated to lead his next group photo-tour there in September.
John Baltz
John began working in photography studios during college. He quickly excelled and managed two different studios before accepting his current position in communications and photography at the University of Arkansas. John's first interest in photography began with collecting cameras. Later John received a degree in Computer Science from the University of Arkansas. It is his strong knowledge in digital photography, along with a love for the the history of photography that provides for a unique sense of creativity driving many of his projects, including his interest in Stereo Photography.